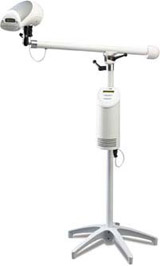 ZOOM! whitening is ideal for our patients looking for immediate results. In as little as one hour your teeth can be whitened up to eight shades.

The procedure is simple. It begins with a short preparation to cover your lips and gum, leaving only your teeth exposed. The proprietary ZOOM! Whitening Gel is then applied, which is activated by a specially designed light. Teeth typically become an average of eight shades lighter, sometimes more. A five minute fluoride treatment completes the procedure.

You'll be amazed with the results! Take a first step in feeling good and looking great with brighter, whiter teeth in less than an hour. Zoom! teeth whitening is safe, effective and very fast, and performed only by a dental professional.

[Some medications and conditions will prohibit an individual from being a zoom candidate therefore a consultation/assessment appointment will be the first step in this process].